An expansion of the tillage sector could help to reduce the impact of agriculture on the environment and reduce dependency on imports, according to a report published by a leading agriculture expert from University College Dublin.
Professor Michael Wallace was asked to carry out an assessment of the sector's impact on the Irish economy by Tillage Industry Ireland, which was set up to promote the sector.
Prof Wallace's report found that the sector supports 11,000 jobs and is worth €1.3bn annually.
Tillage has been in decline for years and since the early 1980s there has been a 42% fall in the amount of land used for growing crops.
Only 7.6% of land is used for tillage and despite the reduction in tillage farmers, the amount of tillage produced has remained the same.
The report found that tillage farms have the second highest family farm income, behind dairy.
Tillage farms have twice the income of dry stock farms.
The report also found that tillage activities are the highest for carbon efficiency emitting less Co2 than both beef and diary farms.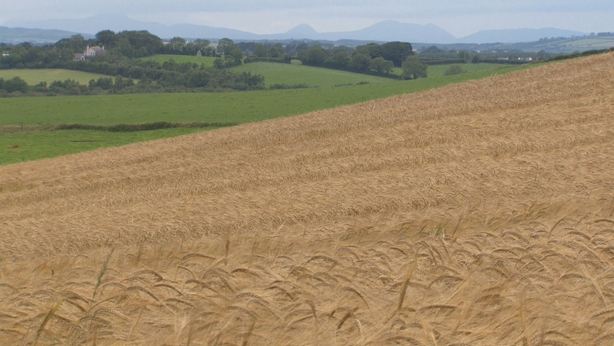 The report has been welcomed by Minister for Agriculture Food and Marine Dara Calleary, who said he would like to see tillage output increase in order to reduce imports and produce more livestock feed which is made using only Irish-grown materials.
He said: "The sector has many favourable environmental credentials and significant potential to replace imports.
"This will become even more important as international trade comes to terms with the diverse challenges that lie ahead."
President of Tillage Industry Ireland Matt Dempsey said the sector has an important role to play in enhancing Ireland's reputation as a food island.
He said the tillage sector was "important in helping to validate the authenticity of many world famous Irish brands. But as Irish cereals slide down the self-sufficiency scale for animal feeds and distilling, we are risking a backlash from consumers in international markets".
"The tillage sector generates high output in crop yields but it is also high cost in land inputs. It needs to retain scale and critical mass to remain viable."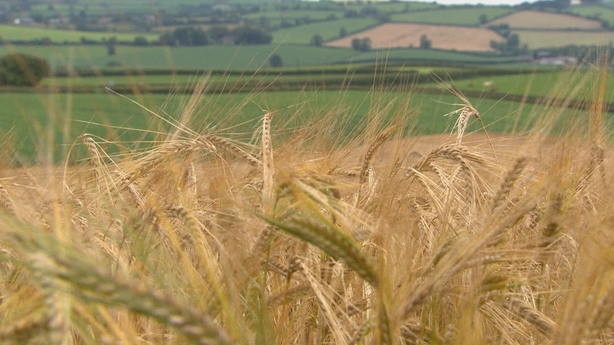 Farmer David Buchanen said the price farmers are paid for their grain needs to improve and what was once a far more viable enterprise has become less rewarding.
Speaking on his farm in Burt, Co Donegal, he said that many farmers who had been growing some crops to sell and for their own use, as animal feed, had stopped because of the poor returns.
The Irish Farmers' Association in the area said that tillage has an important role to play in assisting both beef and diary farmers.
Local IFA Grain Chairman Peter Lynch said that as tillage farmers "we can all work together to produce a great native feed that can be used to feed the cattle and milk the cows in this country".
He said that at present the feedstuff industry is importing "feed from around the world" but this is not necessary and could improve if margins for farmers here improved which would encourage farmers to grow more tillage.
Article by: By Fran McNulty Agriculture & Consumer Affairs Correspondent RTE
Click Here to Listen to Matt Dempsey, President of Tillage Industry Ireland on RTE's Morning Ireland.